A Guide to Embroidery

Each of our Hat, Cap, and Bag Styles are available with your own embroidered logo or design.
What is the Minimum Qty For Embroidered Orders?
Embroidery min qty 25 for items in our standard range as shown in this website. You can mix hat styles and colours (excluding Flexfit*) providing the logo is the same and the order total is 25 hats or bags. Sorry - no individual names.
*Flexfit Caps - Min 25. Can mix styles and colours providing the logo is the same and the "Flexfit" part of your order totals 25 caps.
For orders 250 pieces or more, get a custom quote.
For orders less than 250, please our online shop.
You can create your/order online and Buy Now or save for later.
What Sort of Options and Restrictions are There?
The simplest form is your logo stitched on the front, side or rear of the cap. The general size is limited to around 100-110mm wide, and 40-50mm height. This can vary with the logo itself and the style of cap you use.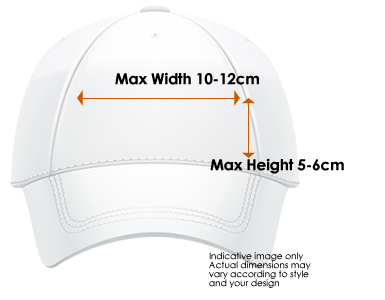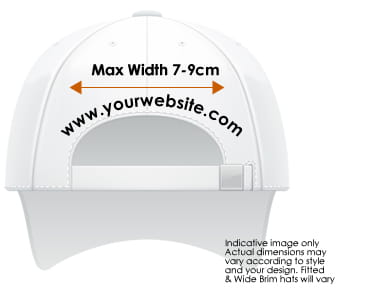 File Types
Your Logo is best supplied as a jpg, gif, eps or pdf. In some cases an .ai file may be required if your logo is complex.
We can offer some basic logo design/advice, however it is strongly recommended your design/logo is final, and in the correct file type. Call us if you need some help. Phone1300 HATSONLINE
If you have PMS colours available this will make matching the logo colour(s) more accurate with the thread used. Otherwise we match as best we can with your supplied artwork or instructions.

Embroidery is a reasonably straightforward process and the results are very good.



Download our PMS Colour Guide Here
View some samples of our work
Restrictions
Maximum stitch count is 8-10,000 stitches per logo. If your logo is considerably more than this, we will hold your order, and advise you of any extra costs.
We aren't able to embroider any offensive logos, designs, or words, or any design which may infringe copyright.
Need something with a little more custom design...?
Beyond the basic flat stitch, we look at doing a custom job for you, incorporating such things as 3D embroidery, Screenprinting, "all over" designs, custom inner seams and tags, custom panel colours (the list goes on and is limited only by you)

You can really go to town on custom styles and there is virtually nothing that cannot be done.
Min order for Custom Design 150 pieces. Flexfit 288 pieces

It is an involved process and the results are excellent and very impressive.
To chat about custom makes, visit our custom page or email us at service@hatsonline.com.au with your logo(s)/ specs, description of what you want, due dates, etc.